About Life Balance Atlanta and Owner Lisa Griffin
For the past 25 years, Lisa Griffin, owner of Life Balance Atlanta and Atlanta Birth and Baby, has honed her skills and perfected her passion for all things health and wellness. Beginning in Occupational Therapy, Lisa became interested in massage, enrolling in a continuing education class. "I knew this was my lane. I changed my entire lifestyle." Nutrition had always been a passion for Lisa, but with the addition of massage to her repertoire, she became driven in a brand new way. "I always had this nagging desire. I knew my dream was to have this center." She dove into all things alternative, growing her love for a healthy lifestyle. From there, she set out to impart the knowledge that had helped her to others.
At first, Lisa partnered with a chiropractor, where she gained confidence, wisdom, and knowledge. After 3 years of that partnership, she branched off and began her own practice within her home, developing a loyal, satisfied client base. From the start of the journey into massage 19 years ago, Life Balance Atlanta is the destination Lisa has always strived for. Featuring Hypnotherapy, Lypossage, Prenatal Massage, Detoxification, and so much more, Life Balance Atlanta is the precious goal that Lisa has always had finally realized.
Lisa is a wife, mother, and grandmother. She has been married for 36 years and explains how the support of her husband has provided a boost to her goals. "My husband is my biggest cheerleader. He has never given me a negative word and he does whatever it takes to achieve the dream of my wellness center." Lisa is a HypnoBirthing Certified Educator, Clinical Hypnotherapist, Licensed Massage Therapist, Certified Prenatal Massage Therapist, and Occupational Therapy Assistant. She believes it's her privilege to support others in their journey to a healthier lifestyle and is honored to do so.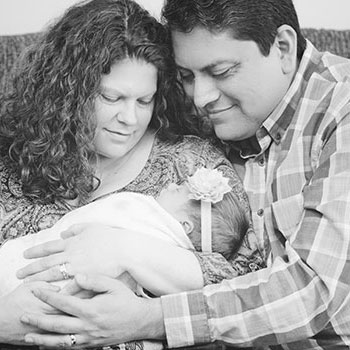 Our HypnoBirthing sessions with Lisa were informative and, with the small class size, we received a lot of personal attention to help ensure we were doing everything properly. We were impressed with Lisa's in-depth knowledge and the ease of which she was able to get us in a relaxed state through the visualization techniques. And the relaxation CD and book helped us get in the much needed practice at home. We are thankful to Lisa for helping bring Emma into this world and we would definitely recommend her to anyone! - Samantha & Micheal G.