HypnoBirthing® natural childbirth education
Here at Life Balance Atlanta, we believe that a totally natural and pleasant birthing experience is within reach for women. The Mongan Method of HypnoBirthing introduces moms-to-be to techniques and knowledge that combine with natural instincts to produce the ideal birthing experience for mom, baby, and birthing companion. Not only can a baby be born through natural practices, but a mom can be mentally and emotionally present for the entire birthing process with HypnoBirthing.
The body is fully equipped with everything it needs for a successful and comfortable birthing experience. Likened to a marathon, birth requires practice, training, and know-how to be completed as planned. HypnoBirthing offers just that. Life Balance Atlanta offers a fully developed program delivering relaxation techniques, special breathing practices, visualization practice, meditative training, nutritional education, and positive body toning, all packaged within five, 2 ½ hour classes here at our studio. Small classes mean personal attention as we go step-by-step through everything moms-to-be need to be fully equipped for a fear-free, shortened, and joyful birth. We are confident that the HypnoBirthing philosophy will deliver the ideal birthing experience for everyone involved.
Signup for Classes
The cost of the group classes are $425 and this fee includes the HypnoBirthing® book, downloadable card, spiral bound handouts. HypnoBirthing® classes are presented in a format of five, 2 1/2 hour classes. If you are very near your birthing time, it is possible to make special arrangements for individual classes.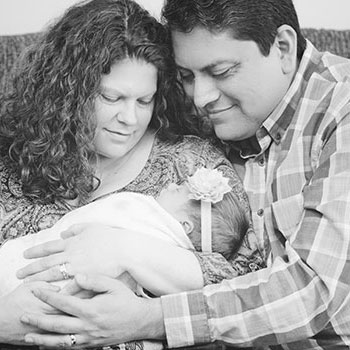 Our HypnoBirthing sessions with Lisa were informative and, with the small class size, we received a lot of personal attention to help ensure we were doing everything properly. We were impressed with Lisa's in-depth knowledge and the ease of which she was able to get us in a relaxed state through the visualization techniques. And the relaxation CD and book helped us get in the much needed practice at home. We are thankful to Lisa for helping bring Emma into this world and we would definitely recommend her to anyone! - Samantha & Micheal G.