Health and wellness solutions to relax, revive, and rejuvenate
We provide hypnotherapy, birthing services, lypossage, prenatal massage and more to Metro and North Atlanta.
Life Balance Atlanta
Lisa Griffin has been active in the health and wellness world for more than 25 years as an educator, advocate, therapist, presenter, and mentor. Her strengths lie in connecting with her clients, defining their goals and helping them achieve those goals.⁠ Life Balance Atlanta is the realization of these efforts, providing alternative wellness solutions for a healthy lifestyle. Our services are perfect for those looking to help calm and heal the mind and body through proven alternative methods such as hypnotherapy, massage, detox solutions like Reiki or ionic foot baths, and more. Or, if you're an expectant mother, register for our HypnoBirthing classes and learn about a unique breakthrough approach of relaxed, natural childbirth.
Classes For Mothers
Expectant and new mothers will find the information they need in one place at Life Balance Atlanta – breastfeeding guidance, HypnoBirthing instruction, and baby massage classes.
Hypnotherapy
Reduce stress and regain control over your life through hypnotherapy. Each session is with a clinical hypnotherapist, giving you the most from your time.
Massage Therapy
Stress relief is here through various types of massage therapy. Swedish massage, prenatal massage, and others all in one spot, giving you the options that fit your needs.
Lypossage
Contour the body, reduce the appearance of cellulite, decrease inches from targeted areas, and smooth the appearance of skin through deep lymphatic drainage with Lypossage.
Detox Regimens
Find relief from a variety of ailments through Life Balance Atlanta's detox programs. These include herbal detoxes, ionic foot baths, and more. Feel your best through detox!
Ready to get started? Setup an appointment with one of our specialists today!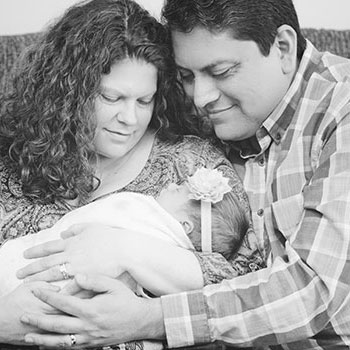 Our HypnoBirthing sessions with Lisa were informative and, with the small class size, we received a lot of personal attention to help ensure we were doing everything properly. We were impressed with Lisa's in-depth knowledge and the ease of which she was able to get us in a relaxed state through the visualization techniques. And the relaxation CD and book helped us get in the much needed practice at home. We are thankful to Lisa for helping bring Emma into this world and we would definitely recommend her to anyone! - Samantha & Micheal G.